Flu clinic schedule: Oct 7 - Hackler Intermediate School 8:30 am Oct 10 - MHHS 8:30 am MHJH 12:45 pm Oct 11 - Kindergarten 12:45 pm Oct 12 - Pinkston MIddle School 8:30 am GBCCA - 12:45 pm Oct 13 - Nelson-Wilks-Herron Elementary - 8:30 am Flu packets will be sent home prior to the scheduled clinics. No student will receive the flu vaccine without signed consent.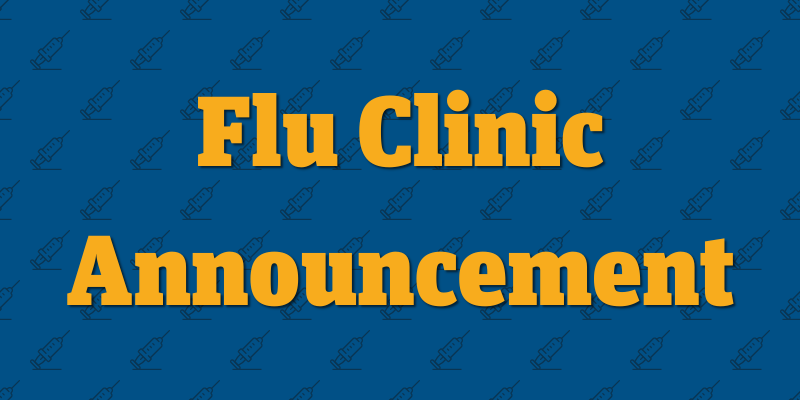 We have another Grandparents Raising Grandchildren educational event coming up on October 6! Please join us at the Mruk Center!

Coach Penka's Outdoor Adventure class practiced yesterday and went to McCabe park to canoe today. Thanks to the City and Game & Fish for your help!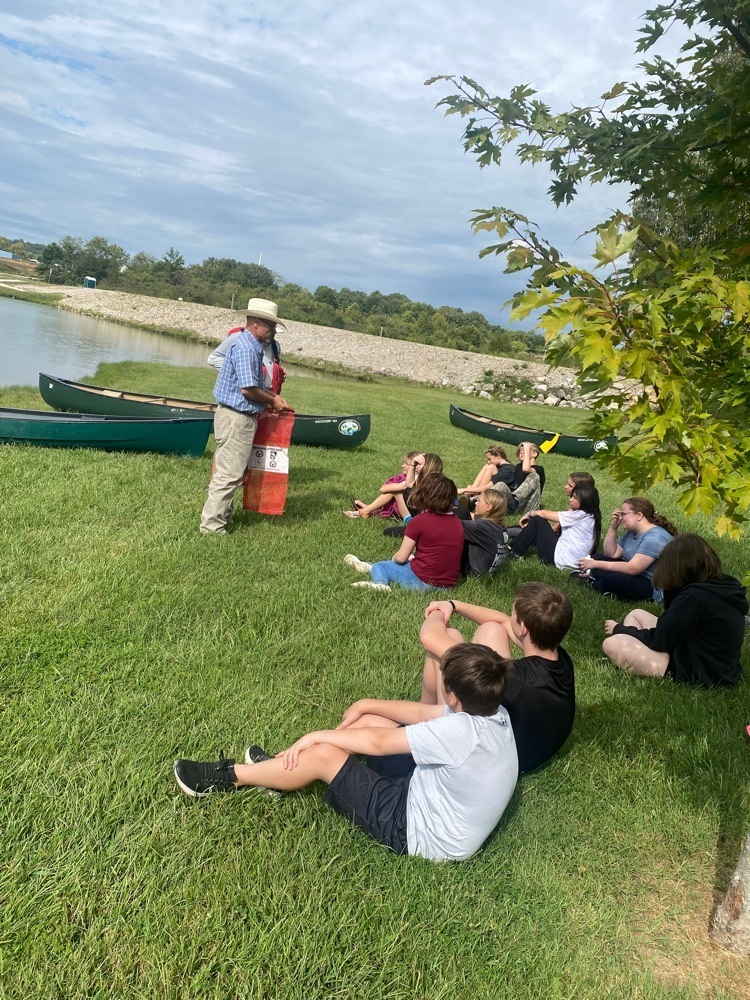 Students who are enrolled in the PASSE program through Medicaid may qualify for additional personal care services.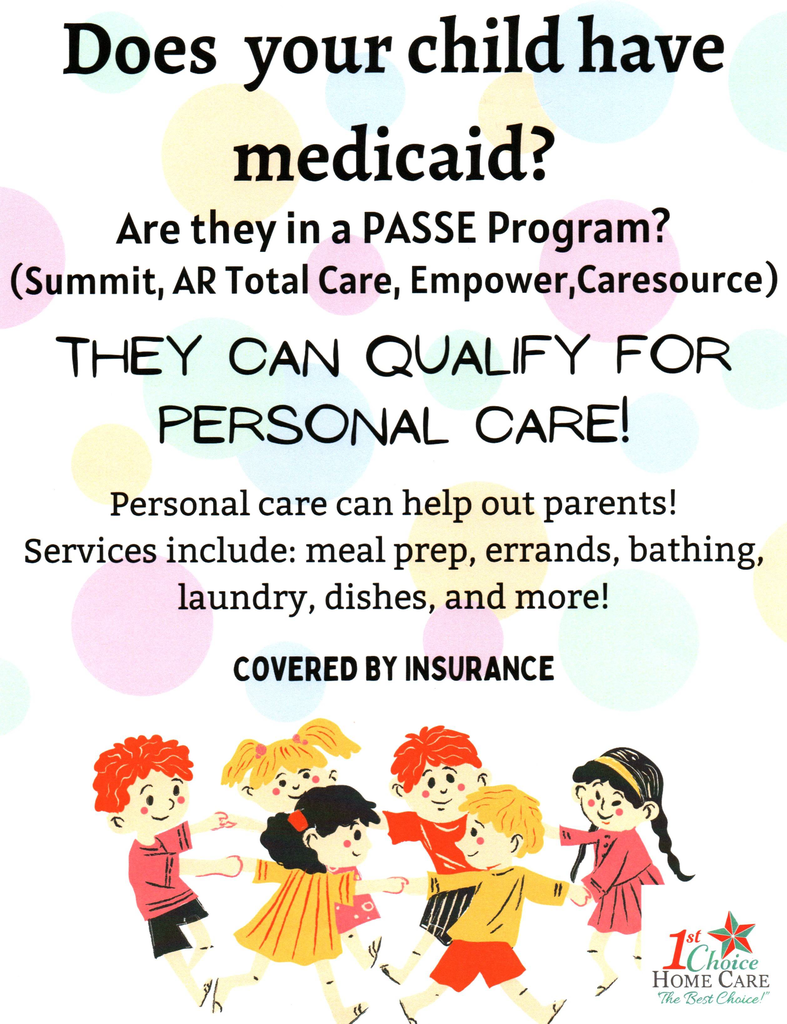 Good Morning Pinkston family! Our 7th grade football team will be playing their first home game against West Plains at the Bomber Stadium this evening at 5:30pm. #GOBOMBERS!

Have a wonderful holiday weekend! No school Monday! Go Bombers! Beat Harrison! Jake
COVID 22-23 Protocols for Pinkston: Return to school after a positive COVID test will be the same as other illnesses at this time. Children need to be fever-free for 24 hours without taking a fever reducer. Please follow doctor's recommendations. When they return to school, please send doctor and/or parent notes. Here at Pinkston, we accept up to 6 parent notes that we excuse for student attendance. If you have any questions or concerns, please call us at 870-425-1236.
Hey Everyone! Just a friendly reminder that we no longer take transportation change requests after 2:45pm everyday. We have a busy afternoon routine and for the safety of our students and getting them in the right spot it is easier to have a cut off time to allow us to direct them to the right location in the afternoons. We appreciate your cooperation at this time! #GOBOMBERS

It is time start preparing for our Special Olympics program here at MHPS! Our district plans to participate in Area II bowling, basketball and track events. As soon as dates and times are available, more information will be provided. In order for a student to participate, they must meet some very specific guidelines. Additionally, they must have a physical. Physical forms will be sent home soon with students. Please direct any questions to Gwen Benton, Special Education Director. 870-425-1247 or
gbenton@mhbombers.com

Tomorrow is the BIG day! We're ready for a wonderful year! #GoBombers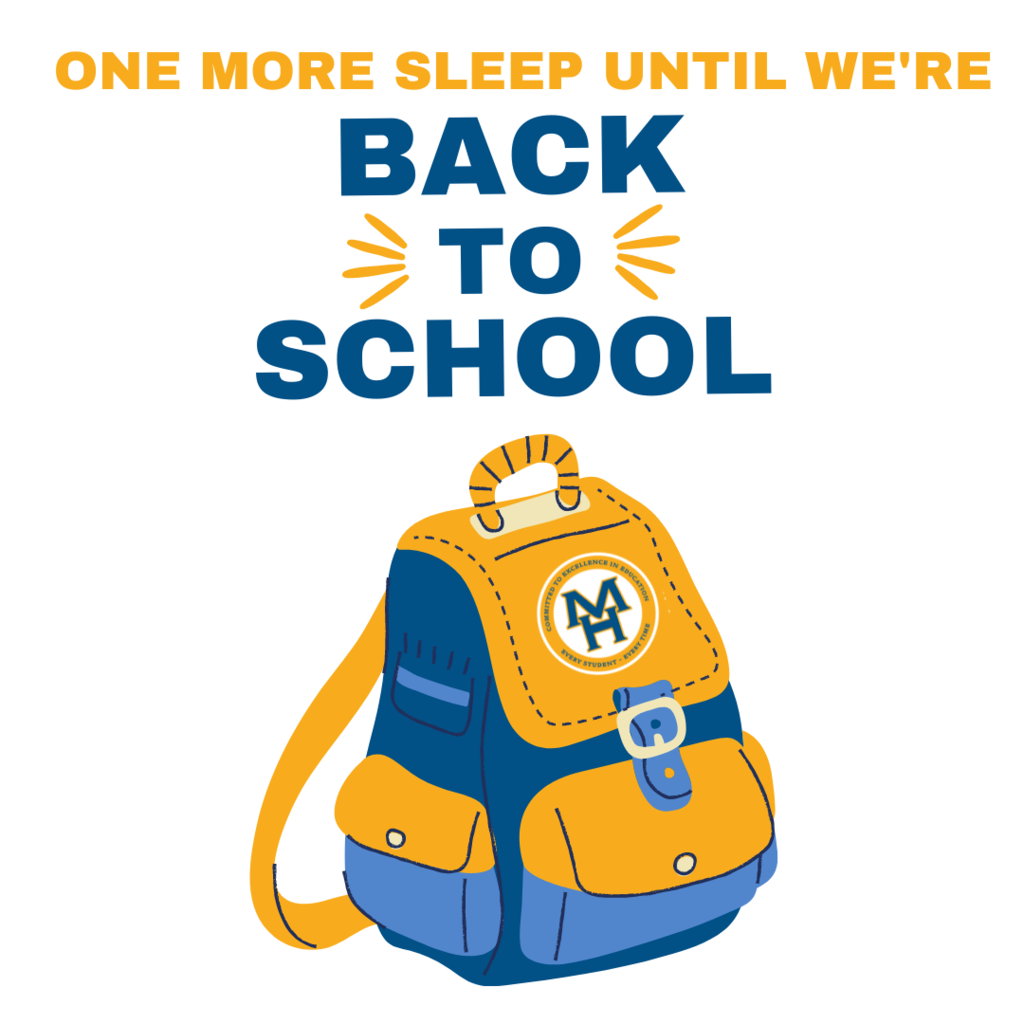 Open House is TODAY! 1-7 p.m.
Pinkston's Open House will be on Aug. 16th from 1pm-7pm. We will be doing walk-ins this year so please come when you are available. We will have tables set up at the front entrance to point you and your student to the correct advisory teacher. In your advisory classroom you will receive your child's class schedule, locker number, locker combination, and school supplies. During this time you will be able to tour the whole building. If you have any questions or concerns please let us know at 870-425-1236.

Hello Bombers, I want to remind you all that early voting on the high school renovation issue begins tomorrow, Tuesday, August 2 and goes through August 8 from 8-4:30 p.m. at the Baxter County Election Commission Headquarters on Fifth Street or at the Baxter County Courthouse. Election day is Tuesday, August 9 from 7 a.m. to 7 p.m., and registered voters who live within district bounds can vote at the following locations: Baxter County Courthouse Baxter County Election Commission Headquarters Baxter County Training Center in Midway Eastside Baptist Church Henderson Fire Station Lakeview Civic Center Northeast Lakeside Fire Station I will be hosting tours of the high school facilities again this Thursday from 2 p.m. until 6 p.m. (or until the last tour is complete). This is also a time to come and ask questions or provide feedback. Thank you and have a wonderful evening, Dr. Jake Long, Superintendent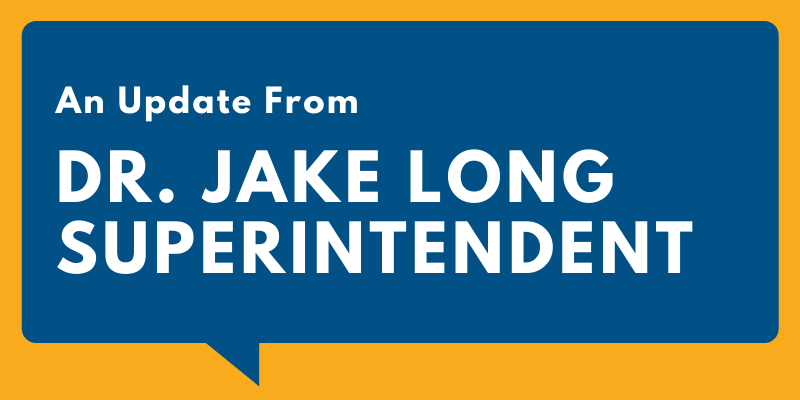 Dr. Long announced this earlier this summer, but this is just a reminder for our families! School Supplies are provided AGAIN this year at MHPS (with the exception of backpacks and lunchboxes)! Go Bombers!
Attention all 7th graders! If your child is interested in football this year we have started practices. Practices are Monday & Wednesday from 6-7:30pm located at the back field at Pinkston. Your child needs to have a physical on file before they begin practice. (Please make sure to bring it to the coaches before practice.) Requirements for clothing are shorts, shirts, tennis shoes, and cleats. If you have any questions or concerns please get in contact with Coach Martin. Coach Martin
tmartin@mhbombers.com
or call 832-247-2221. Coach Aldridge Coach Shrum

We have some awesome teachers from Pinkston and MHJH at Summit training in New Orleans. So proud of Ms. Minard, Ms. Free, Ms. Perryman, Ms. Kreager, Ms. Fairchild, and Ms. Miller for their hard work this week! They're heading home with great ideas!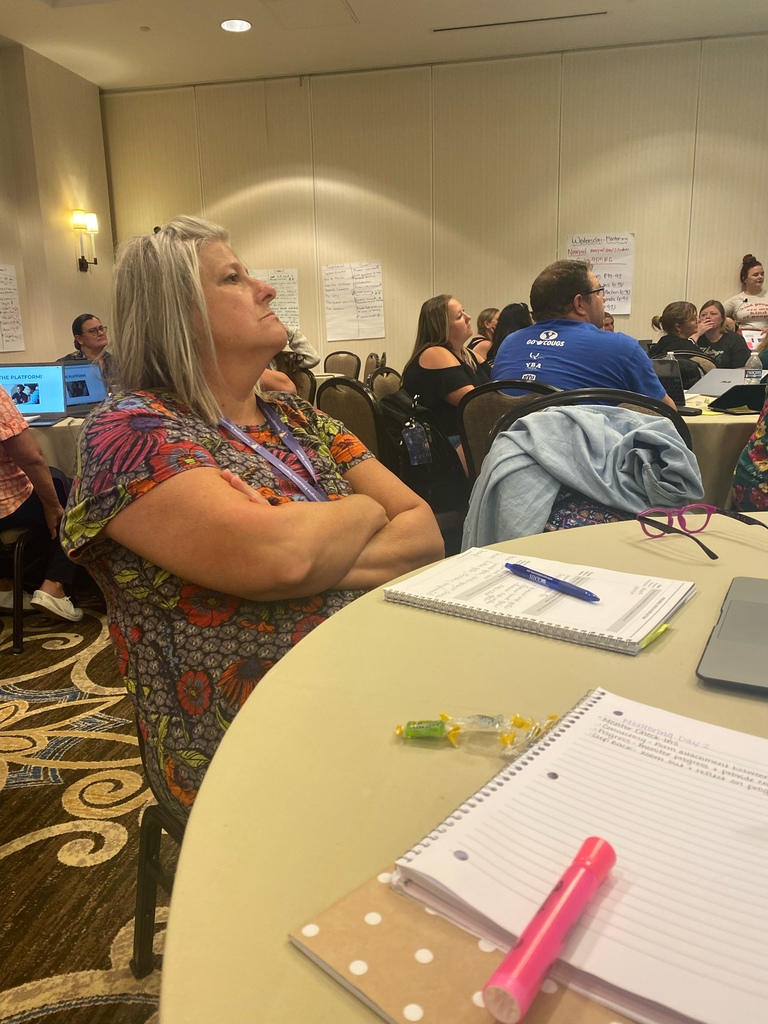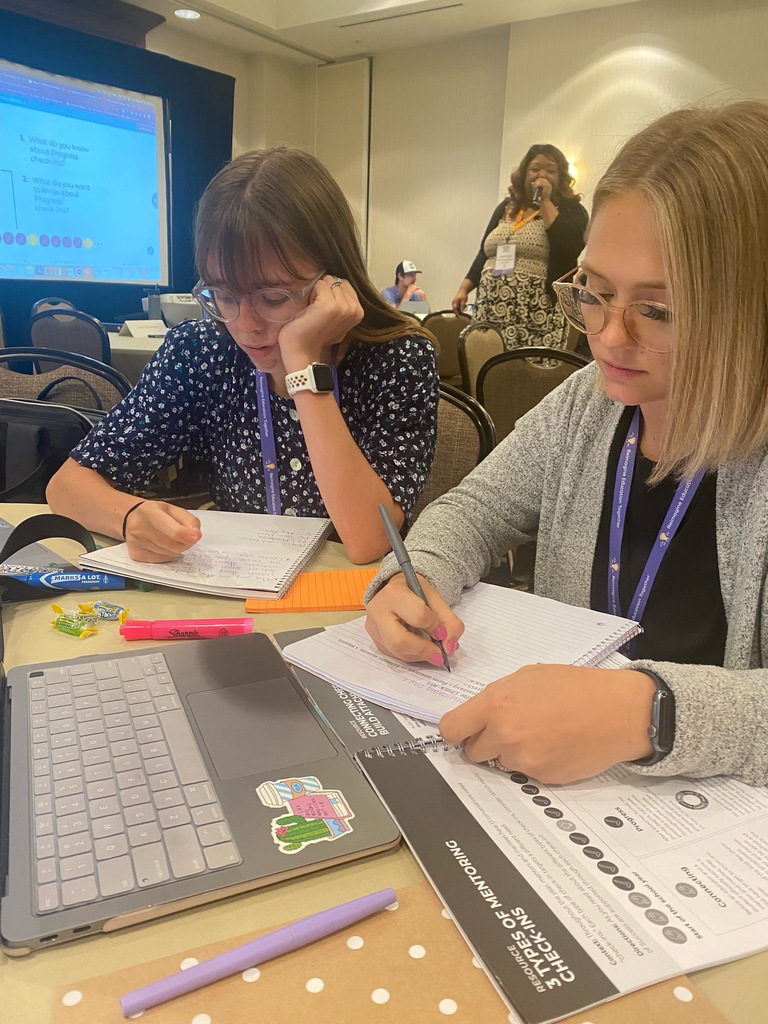 Students from Pinkston Middle School and Mountain Home Junior High attended Dixie Band Camp at UCA this week with more than 900 other students from across the country.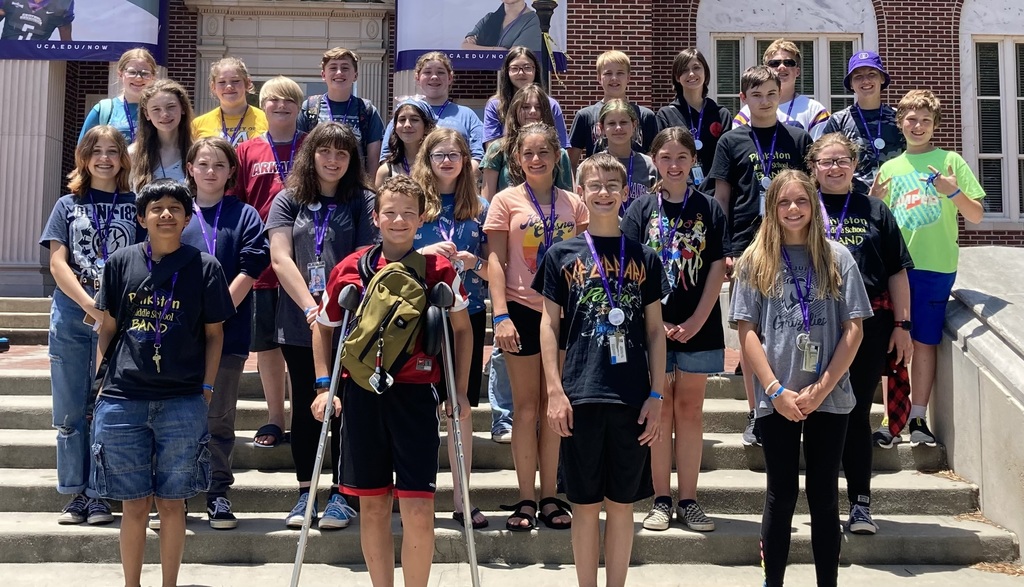 Seamless Summer Food Service Program begins June 6!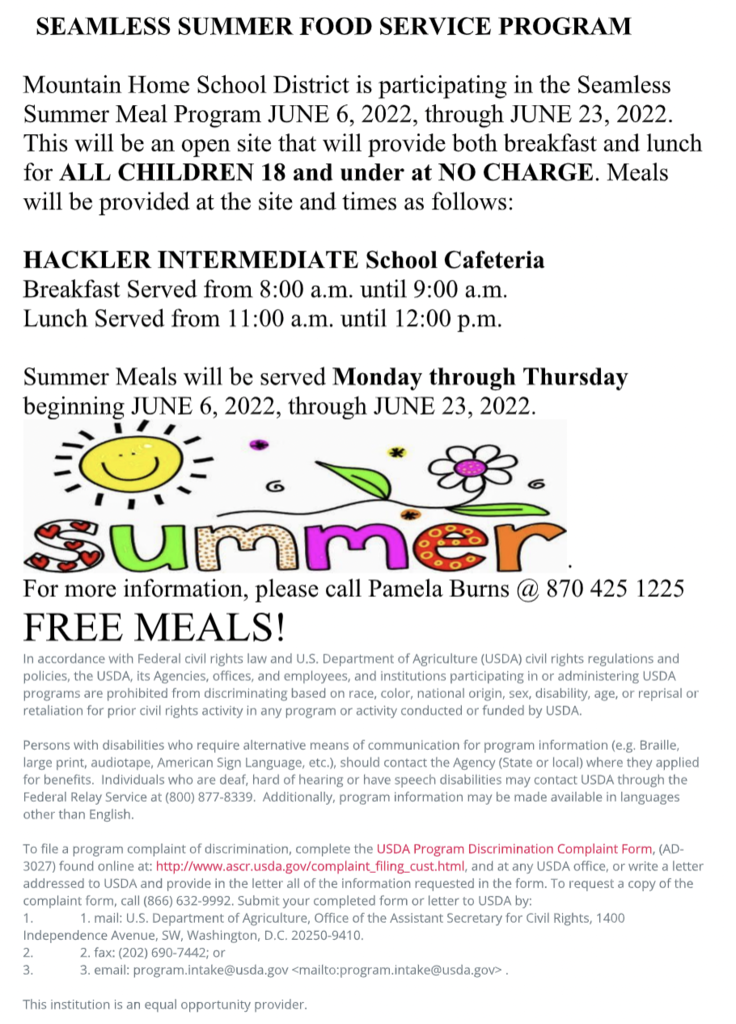 Our Pinkston Girls Running Club runs on Monday afternoons for about six weeks in the spring. The group -- including faculty sponsors Mrs. Lashley, Mrs. Coley, Mrs. McNeely, Mrs. Porter, and Mrs. Perryman -- focuses on positive body image and physical activity without competition. What a fantastic crew!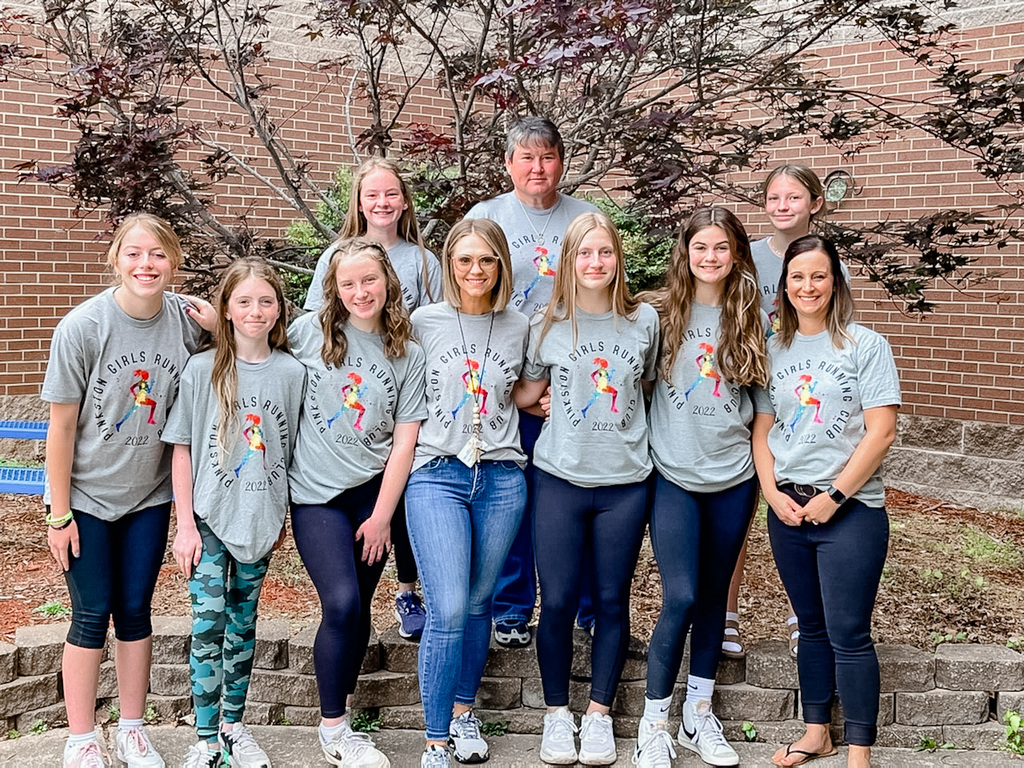 Pinkston's Charlie May Simon Book Club has finished their reading and voting for the 2022 school year! Thanks to the Mountain Home Education Foundation, every participant was given multiple books from the Charlie May Simon nomination list and a Charlie May Simon Book Club shirt. The Charlie May Simon Award is voted on by fourth through sixth grade students in the state of Arkansas. Students met during the second semester to discuss their favorite books and convince others to read their choices.